Compare 2022 BUICK ENCORE GX VS FORD ESCAPE
1Dealer Discount applied to everyone.
Compare 2022 BUICK ENCORE GX VS FORD ESCAPE
Compare the 2022 Buick Encore GX and the 2022 Ford Escape
Are you in search of a compact SUV to ferry you and your family around town and get you on your weekend trip around Newtown Square? If that is the case, you have probably come across the 2022 Buick Encore GX and the 2022 Ford Escape. Both vehicles are great in their own right, but each still has advantages over the over. Allow our experts to tell you the key differences to help you better understand which vehicles fit your lifestyle.
Performance
Power is vital to performing well on the road. The Encore GX comes with a base engine that pumps out 137 horsepower and 162 torque. In terms of raw power, the Escape beats the Encore GX with its 181 horsepower and 190 torque, meaning it gets off the line quicker, and drivers will feel its desire to charge ahead more easily. And for those concerned about towing capability, the Encore GX only tows a maximum of 1,000 pounds, while the Ford Escape does triple that at 3,500 pounds.
Interior
If a technically superior vehicle is what you are after, then the Buick Encore GX wins out. Its 8-inch touch screen is double the size of the Escape's 4.2-inch display. While the Escape also comes with standard features like Bluetooth, a USB port, and a six-speaker stereo, the Encore GX has all of that. Plus, you can find a satellite radio, wireless Android Auto and Apple CarPlay, a Wi-Fi hot spot, and three more USB ports.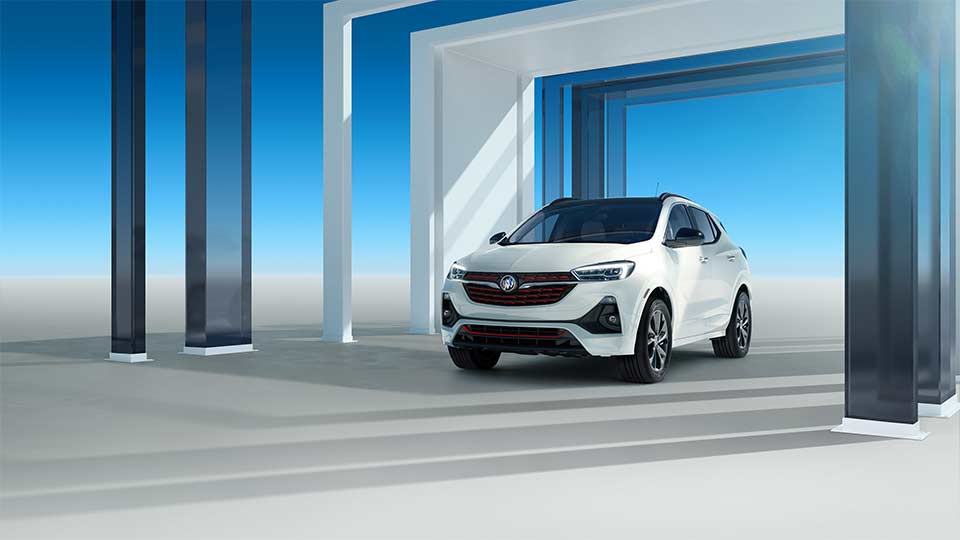 Style
The Encore GX also takes the cake for style and appeal. In the cabin, the Encore GX features much nicer materials and fewer plastics and hard touch areas, unlike the Escape. The Encore GX comes with three trims to choose from: the Buick Encore GX Preferred, the Buick Encore GX Select, and the Buick Encore GX Essence. However, the Escape features four trims, like the Ford Escape S, Ford Escape SE, Ford Escape SEL, and Ford Escape Titanium, giving drivers more to choose from.